On Friday, June 24, our CEO Teji, spoke at "OneDotAce: Blockchain in Japan" an event for startups in Singapore.
In line with the theme of "Blockchain in Japan" Teji gave a presentation about the trend of blockchain/web3 startups in Japan and introduced our company's product, which is being promoted through GAOGAO Web3 Lab activities.
Event URL: https://www.startupsg.gov.sg/events/29794/onedotace-blockchain-in-japan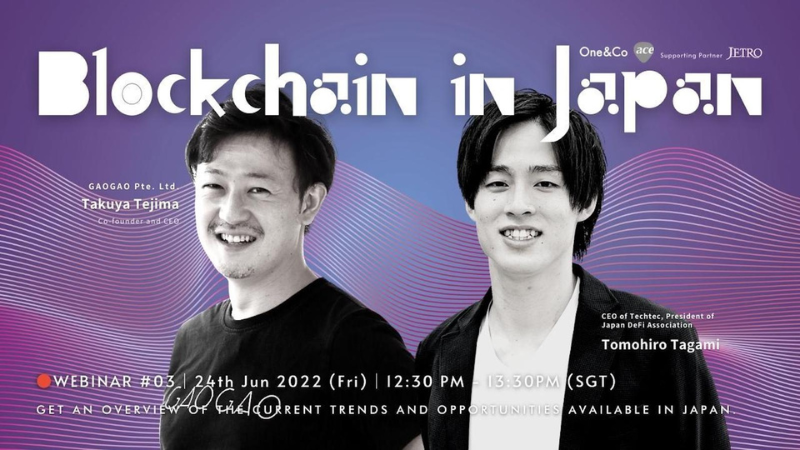 GAOGAO Web3 Lab provides consulting and product development support in the areas of blockchain and Web3 (NFT, DAO, token economics, etc.). Please feel free to contact us if you are interested in our services.